Still don't know what to get your bookish friend/family member/lover for the holidays? Here are some ideas. I will be listing brands and items that I myself have bought and love or am coveting.

When giving a gift for a bibliophile they will be happy with beautiful editions of books, completing their collection or receiving a collection of books they have never read.

I love getting gift for people, trying to find the perfect one for them and helping others pick out gifts. For many of my photos I will be using Etsy stores I am interested in or would like to purchase from. I will use their store for one example, but many stores usually have all kinds of merchandise. For example, Obviousstate is used for tote bags, but their designs are gorgeous in bookmarks and on other mediums. Two years ago I published a five part series of posts on my blog with other ideas with many options. Feel free to look up that embarrassment! Top Ten Tuesday is a fun, weekly meme started by The Broke and the Bookish. She has a whole list of topics for us list-loving bookworms. **Links provided on photos!**
-----------------------------------------------------------------------------------------------
1. Subscriptions.
There are lot of bookish boxes and book subscriptions to give as a present. There is Book of the Month, Owlcrate, Uppercase, Fairyloot, Illumicrate, Novel Tea Club, Cozy Reader Club, and more.
2. Bookmarks.
I am a bookmark addict! I'm a long time customer of Craftedvan on Etsy, but I love bookmarks like those and the painted slim bookmarks like Illumicrate had with their first box. Unless someone reads with just their eReader I think bookmarks are a safe and fun gift.
3. Tote bags.
I love a good tote bag. I have one of the orange totes by Penguin with The Great Gatsby on it and use it for going to the library. I've found some other totes that I have been coveting.
4. Mugs.
I have gotten only 1 bookish mug as a gift and it was the Banned Books mug. I love it and I love collecting mugs. They are a good idea if you know the person likes to drink coffee or tea. I am typically pickier when it come to mugs because I like to have a certain style of mug, nothing too narrow because I love drinking coffee. Here are some I have been eyeing:
5. Completed (or most) of a graphic novel series.
Y: The Last Man by Brian K.Vaughan is a series I have been collecting and requested the last four volumes to complete my collection. I think Saga series would also be a good option for a gift. I would either stick to a series you know the person with love or buy them a couple volumes of a series you'd recommend. Graphic novels that are memoirs are a great idea too!
Nook & Burrow candles and more.
7. Book series.
I think a lot of Harry Potter fans now want more than 1 set of the series, especially with the illustrated editions coming out yearly. Game of Thrones has boxed sets of regular paperbacks and leather-bound editions of the first books. An urban fantasy or fantasy series like the Kate Daniels series by Ilona Andrews, or Jim Butcher, or paranormal mass-market paperback collections. Mass-market paperbacks are usually the cheapest for of printed books and you can buy multiple to make a nice package. Some series that have been popular this year are Throne of Glass series by Sarah J Maas, Outlander by Diana Gabaldon, and the Mistborn Trilogy by Brandon Sanderson.
8. A beautiful edition of their favorite book or classic.
Classics, and recently the first book of a fantasy series, have been incredibly popular over the last several years for being reprinted in gorgeous editions, like Barnes and Noble editions and Vintage classics, + many more. If they are a collector of beautiful editions that would be a great gift. The editions by Vintage are pretty affordable. 1 Barnes and Noble leatherbound classic is worth 3 of the Vintage editions. They have recently come out with Russian literature from various authors.
Virginia Woolf Collection by Vintage:
Jane Austen by Vintage (I have them and love them):
9. Literary Prints, Clothing, Tea.
You can get your Harry Potter fanatics Harry Potter anything like scarves or the candy they have in the trolley. For other fandoms check out Etsy where you can find many little stores that ship internationally and you should really check out Society 6 for merchandise. Here are some ideas from Etsy that I like or would like to try: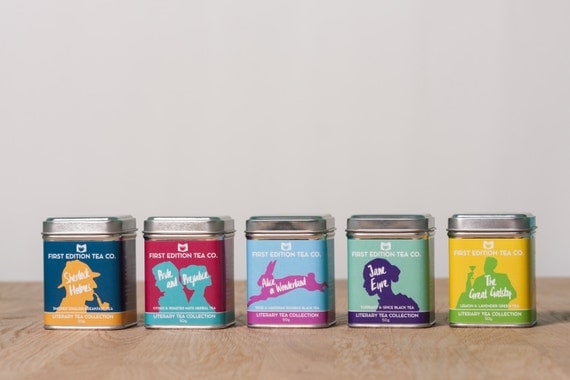 FirstEditionTeaCo on Etsy.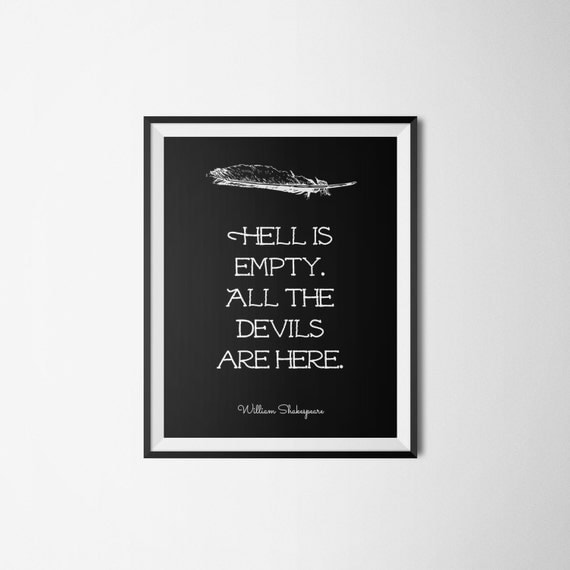 shopnevermore on Etsy has really great minimalist prints.
10. Gift card to bookstores or shops with bookish items.
Barnes & Noble, BookOutlet, Chapters, Amazon, Society 6, Etsy... You can get a giftcard almost anywhere.
What are some of your ideas for a holiday gift guide? Any favorite shops?