When giving a gift for a bibliophile they will be happy with beautiful editions of books, completing their collection or receiving a collection of books they have never read. This post will be about Graphic Novel Collections your bibliophile has always been wanting, but never invested in or collections they never thought to try for themselves. The images will have links to the Barnes and Noble pages for more information.
Graphic Novel Collections
-4 Volumes of Saga by Brian K. Vaughan and Fiona Staples. The 4th volume of Saga came out recently (or will soon) and would make a great gift to give all four together. This series has been incredibly popular with BookTubers.
-Locke and Key by Joe Hill and Gabriel Rodriguez. Another series that was popular on BookTube. It is for those who like darker stories. There are multiple volumes out now to make a collection as a gift. (Link on photo to gift box of first 6 volumes at Barnes and Noble.)
-Neil Gaiman Pack: Graveyard Book (2 volumes available), Coraline, Sandman. Neil Gaiman is an incredible writer who imagines amazing stories. No wonder some of his novels turn to graphic novels and he has had the Sandman Series out for some time as well. The Sandman collection is great and if you know somone who loved the novels of The Graveyard Book and Coraline you can give the graphic novels as well.
-Seconds by Bryan Lee O'Malley. This came out this year and has received a lot of good ratings. A highly rated, large graphic novel is a good idea for a present. Another would be Blankets.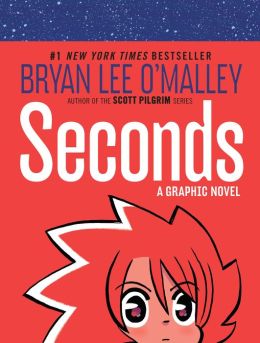 -Watchmen + V for Vendetta. I think it is great to give 2-3 graphic novels with a theme or classic ones like Watchmen and V for Vendetta. These two are classics among graphic novels and everyone should add them to their read list.
-Y, The Last Man by
Brian K. Vaughan

,

Pamela Rambo (Illustrator). I recently purchased the 5 first volumes of this series. This has not been as talked about on blogs and BookTube, but those who have read it highly recommend it to others.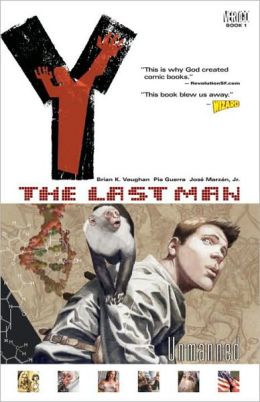 -Memoirs: Persepolis, Maus. These are great gifts for those who are not into YA and like to watch documentaries or read contemporary. Persepolis and the Maus duology are great ideas for memoir-like graphic novel. Others include:
Fun Home: A Family Tragicomic
Pyongyang: A Journey in North Korea
Part 1: Classics
Part 2: Coffee Table Books
Part 3: Series
Part 4: Collections